We've created a new section to allow other hams to post their news directly to this website. Check out our new News Blog and let us know what you think!
We want to invite all of the Ham Clubs post their own upcoming meetings and event news.

Blog authors wanted. Contact us via email if you want permission to post your own ham related news stories on the Blog.
---
Gary Stock, WF5Y, aka "Grumpy" passed away on 09/26/2014.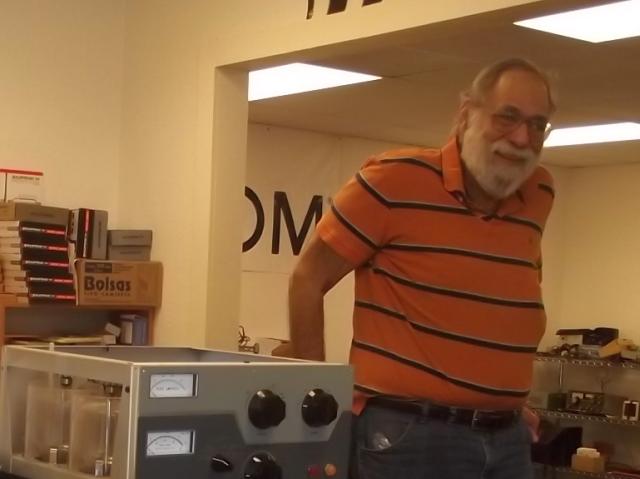 The local ham store he operated, Grumpy Shop, was closed at the end of September 2014.
Some of his inventory was purchased by Mark Lacey W5TXR, who is considering opening a new Ham Store up in New Braunfels (time period unknown).
As of 09/28/2014, San Antonio does NOT have a local Ham Radio store.
---
San Antonio is blessed with a multitude of special and general purpose Amateur Radio Clubs and/or organizations.
We have 3,000+ active licensed hams showing a San Antonio address, as of when we last checked the FCC database.
But that total doesn't include those hams who have relocated here and haven't had time to update their records with the FCC to reflect a change of address. That count also fails to include all the ham radio operators with addresses listed for surrounding counties, or other cities within the area if they didn't use "San Antonio, TX" on their license.
Unfortunately, just because there are that many licensed Amateur Radio Operators in San Antonio, it doesn't mean that most of them are active with local ham radio clubs or activities. The three largest clubs in San Antonio have around 100 registered members each (SARC / SARO /(AARO) has around 100 members. But when you compare club rosters, you find about at least 40 percent overlap in common members. This means that probably less than 10% of the licensed hams are members of the various clubs, and less than 3% will be seen frequenting at meetings or participating in local events.
What is the purpose of the SanAntonioHams.org web site?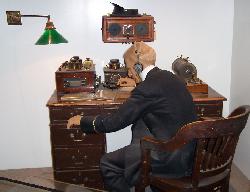 San Antonio Hams is the only local ham web site that collects and distributes information about all of the local San Antonio and South Central Ham Radio Operations, Clubs, Groups and Organizations in one convenient place. Photo taken at the Smithsonian Institute Museum in Washington DC showing a vintage CW / Telegraph Operator at his station. Photo by Lee N5NTG
It is our hope and intention to increase awareness of, and participation by, the local Amateur Radio community. We always strive to keep updated on what's happening in this area so that you don't have to search dozens of web sites and hang out on multiple radio nets all over the radio frequencies and calendar. We have listings for over 20 local groups / clubs that have some connection to Ham Radio, plus links to regional and governmental agencies of interest.

More info here …
---
The Illustrated Bike Tour Survival Guide for Hams

We've released the 2008 edition of the "how to" guide (version 1.4) for Hams working large events like large scale Bike Tours. This 17 page, 1.9mb PDF document covers almost all aspects of positions that ham radio operators are likely to be asked to handle. Click Here to download this free document now.
Want help with setting up temp wiring for your radios in a SAG Van, click here to download a special report on that topic. (257kb, in Adobe PDF format)
We're currently working on developing a VERSION 2 of this document, thanks to all the feedback received so far. If you read these documents and have corrections or suggestions for changes / additions, please do not hesitate to send those comments to us. Contact us via email by clicking here.
---